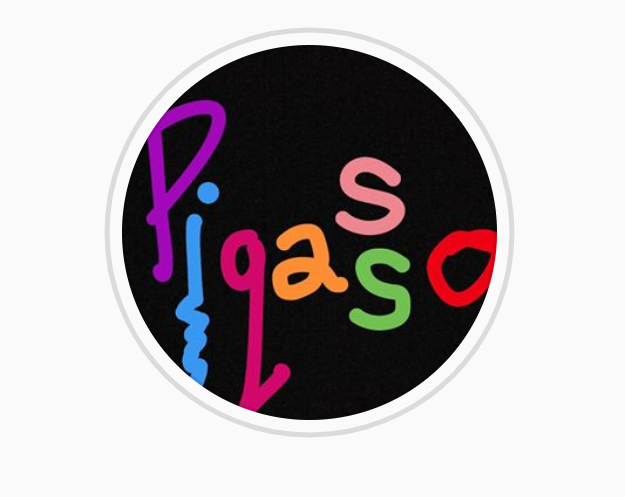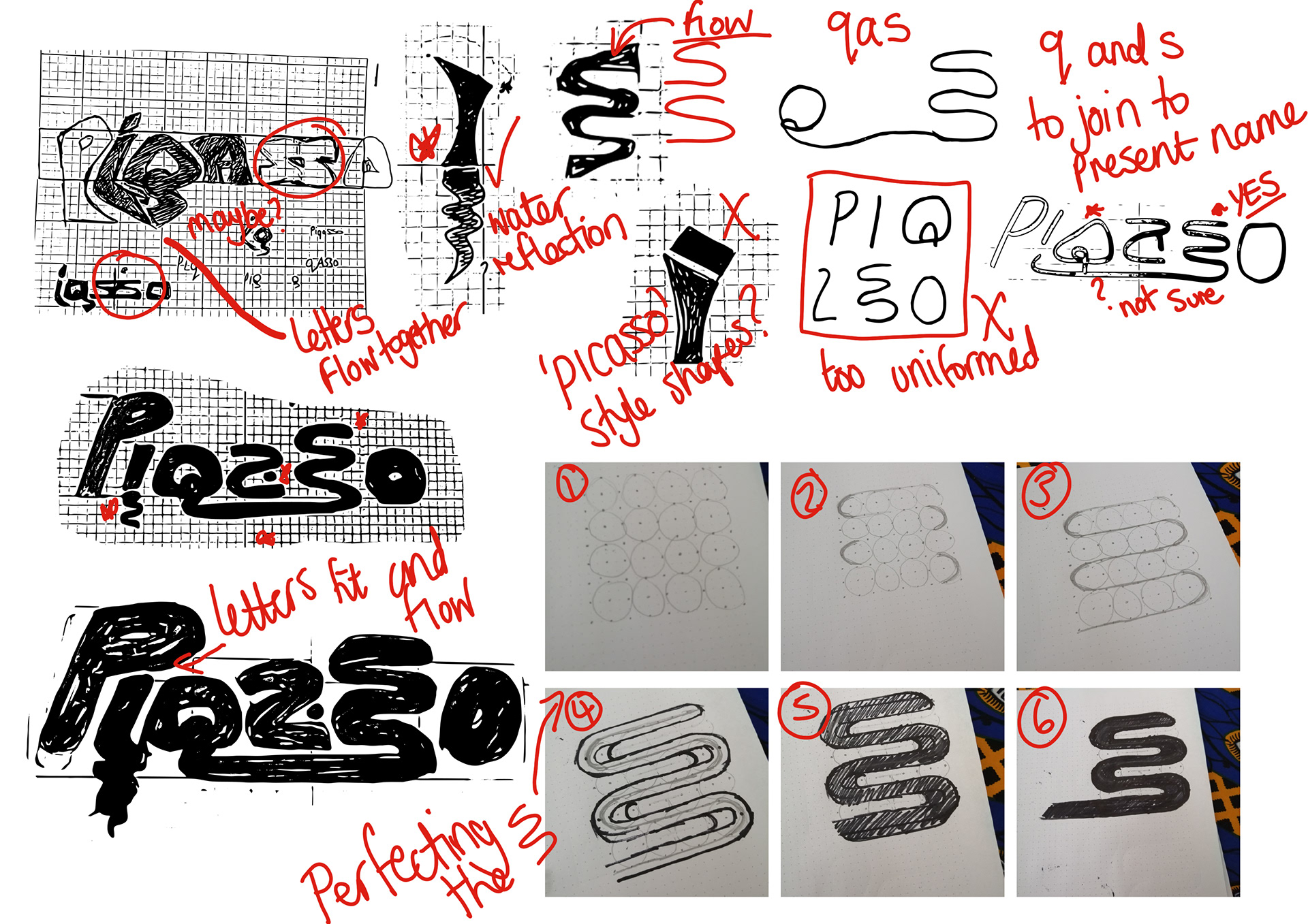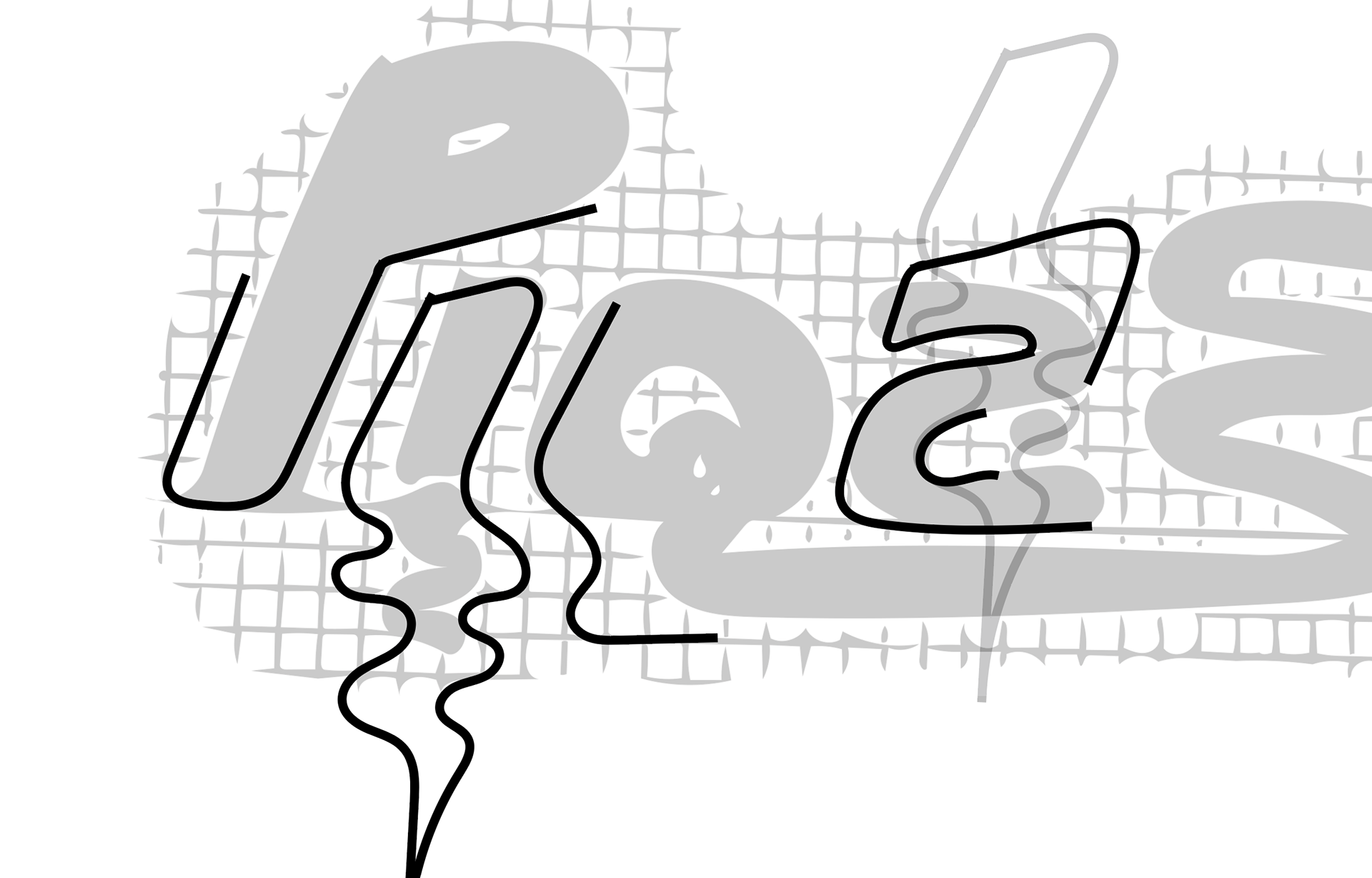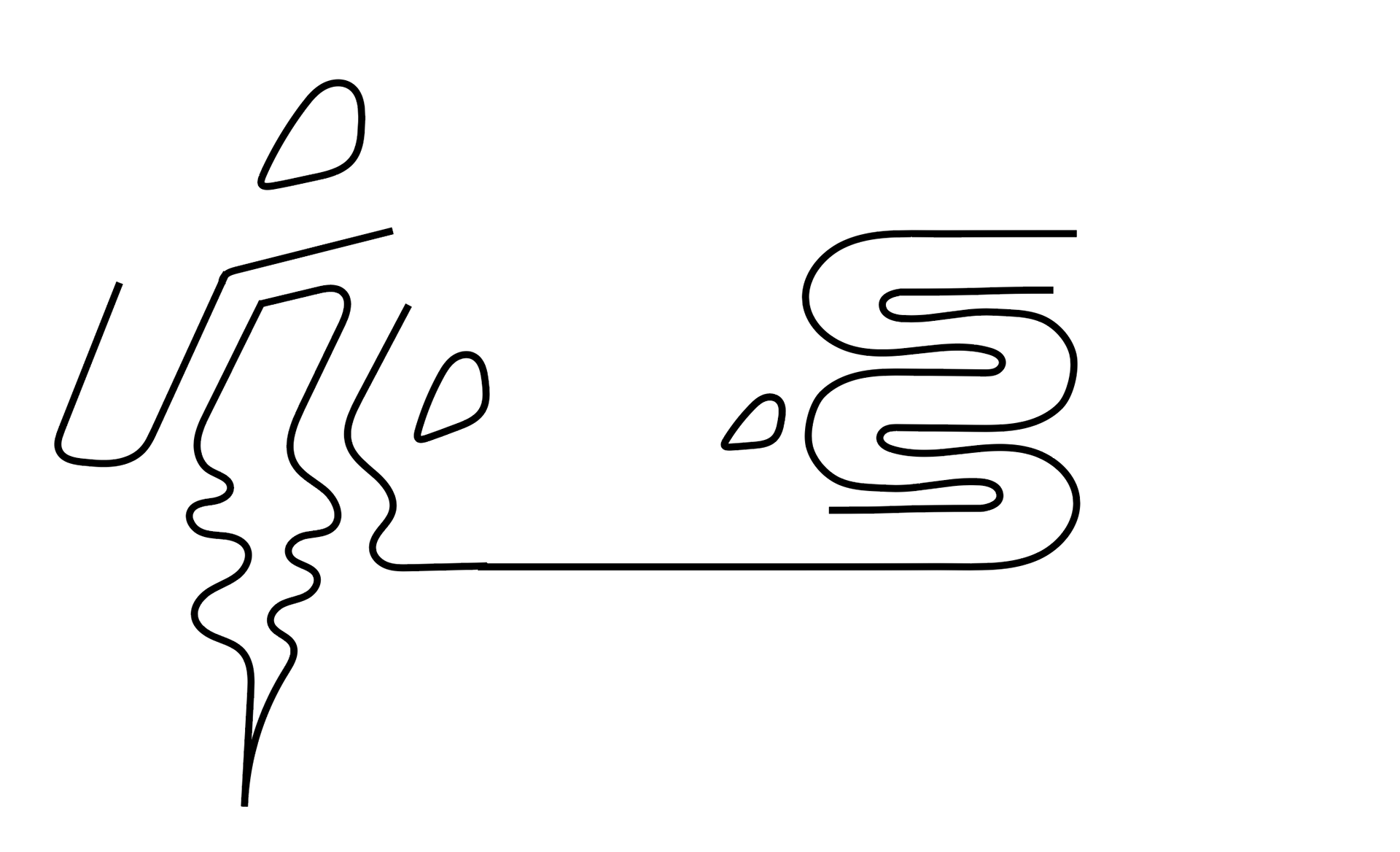 I am currently in the process of a rebranding project with Piqasso. I am building  abrand that is elusive, calm, collective  to fit with the demeanor of the artist. My first task in the rebranding project is to redesign Piqasso's logo. His current logo is handrawn and has emphasis on the 'i' (representative of water), the 'q' and the 'ss'. The artist would like me to make a more put together and professional logo while sticking with the colour scheme, handrawn style and emphasis on these features. 
So far I have focussed on the 'i' and intergrated the 'q' and 'ss' to stand out and to join together. The artists name is 'qas' so it is important to put an emphasis on this association in his stage name. I have kept the fluidity of the 'i' an all of the letter to represent water and also the flow of the lyrics as his style of music is very concious and thought out making the transitions from bar to bar very smooth so wanted to show that in the logo.
This project is very new so I have yet to complete the logo, but this is the process so far.
These are some moodboards I have made for a promotional shoot that is in the process of being arranged with myself and the artist. The keywords that I was given were "calm, collective, reserved".